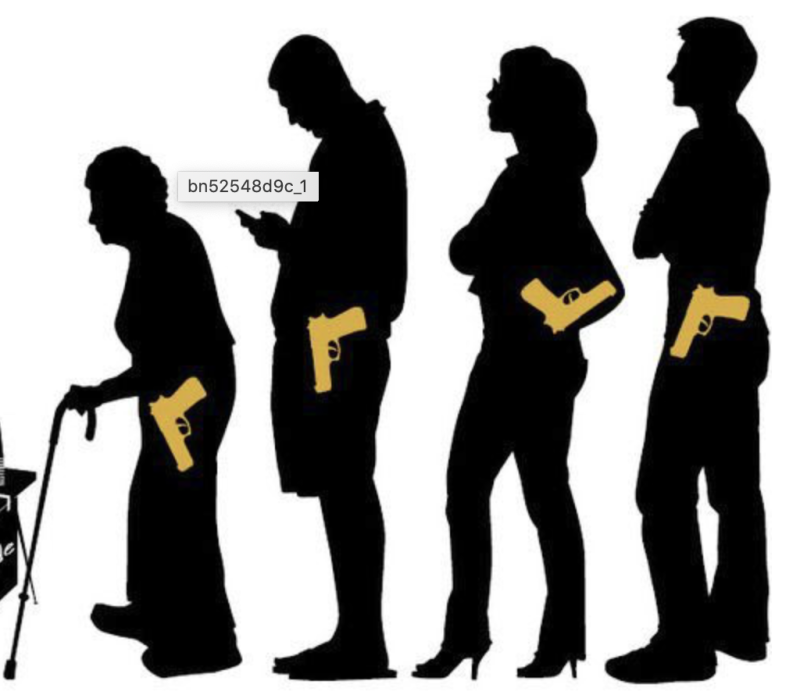 NC Conceal Pistol Certification Sunday Package
with Certified Instructor
$79995
PRIVATE CLASS FOR UP TO 12 OF YOUR FRIENDS OR COLLEGUES.
WHY THIS CLASS IS A GOOD IDEA:
1. TAX WRITEOFF FOR COMPANY TRAINING AND/OR TEAM BUILDING WORKSHOP.
2. SAVES MONEY PER STUDENT VS. STANDARD CLASS
3. PRIVATE, SAFETY-ORIENTED ONE-ON-ONE INSTRUCTION 
Earn your multi-state accepted Concealed Handgun Permit at Asheville Armory. This course will qualify you to become an official North Carolina Department of Justice issued CHP card carrying permittee. Other state certifications are available. 
NC CHP permitees enjoy several privilieges over those who choose not to have one. Stop in today in our showroom or see our calender to sign up for the next class.
Course Goal: "To teach the basic knowledge, skills, and attitude for owning and using a pistol safely." -NRA Basic Pistol Shooting Course Lesson Plans
Lessons include:
Legal Issues regarding laws of deadly force.
Carry concealed safety concerns. 
Firing the First Shots (includes cleaning and storage).
Ammunition Knowledge.
Safe Pistol and Revolver Handling & Nominclature.
Fundamentals of Pistol Shooting Pistol Knowledge.
Presentation Techniques.
Equipment Requirements: Pistol (prefereble a semi-automatic), 40 rounds of ammunition & 2 magazines.
Pistols and ammo are available at the shop.
Lunch is up to the descretion of the instructor and class, pizza, grubhud or bring your own and put it in our fridge. Water is free and drinks are available downstairs in the convenience store. 
Course Completion: Students will complete the NC DOJ test and fire a minumum of 40 rounds on a B27 target at 5, 7, 10 yards with a 90% or better score for both.
 **PLEASE READ THE CANCELLATION AND MOVE POLICY BEFORE BOOKING!**
*Cancellation policy: This class can cancel up to one week before the class starting by emailing us directly or calling the shop. The refund will by CourseStorm and will be the amount of the paid class minus their booking fee collected which Asheville Armory see's no monitary compensation for. In Shop sign up refunds will be handled with Gift Cards to the Armory. 
**Within one week of the class taking place the class is locked in and the move policy below is the only option, see below. You are in charge of the roster for this class. 1-12 students, flat rate regardless. We do this class all the time for less than 4 people requiring privacy and/or minimal contact with others. 
Aug

15th

,

2021

Sun

from

8:00 am - 4:30 pm
Asheville Armory
(828) 367-2755
957 Riverside Drive
Asheville, NC 28804 Get directions
Room: Classroom